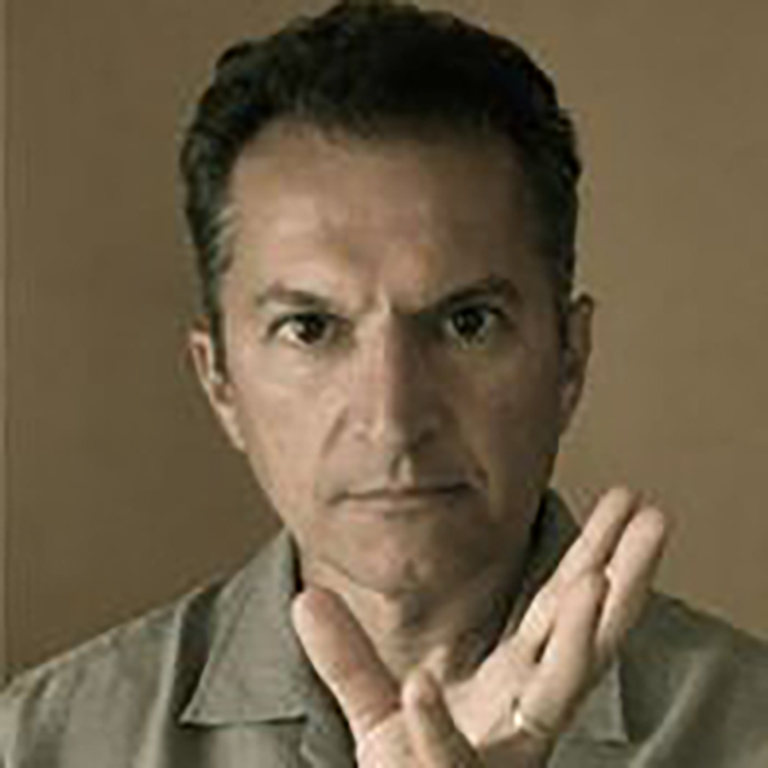 Russell Scott Valentino
Chair, Slavic and East European Languages and Cultures
Professor, Slavic and East European Languages and Cultures
Education
Ph.D., Slavic Languages and Literatures, UCLA, 1993
Courses
How to Translate Anything
Major Texts of World Literature
Translation Workshop
Intro to Russian Culture
Two Books and Four Movies: Zhivago and Lolita in print and film
Honors seminar on War and Peace
Short Russian Fiction
Civilization and the Russian Far East
Gogol in Context (graduate seminar).
Research Interests
I've written two scholarly monographs, co-edited three collections of scholarly and artistic works,  and translated eight books of literature from Bosnian/Croatian/Serbian, Italian, and Russian.
My most recent publications include the translation of Miljenko Jergović's mammoth family saga Kin (Archipelago Books 2021), the essay "Who's It For? Toward a Rhetoric of Translation," in the volume At Translation's Edge (Rutgers University Press, 2019), the co-edited (with Esther Allen and Sean Cotter) volume The Man Between: Michael Henry Heim & a Life in Translation (Open Letter Books 2014), and the monograph The Woman in the Window (Ohio State University Press 2014; paperback 2016). With colleagues Jacob Emery, Sibelan Forrester, and Tomislav Kuzmanović, I co-edited a special issue of Poroi: A Journal of Rhetorical Analysis and Invention on Rhetoric and Translation.
My reviews, essays, short fiction, poetry, and translations have appeared in a wide variety of literary magazines and scholarly journals, including the New York Times, the Harvard Review, Slavic Review, Words Without Borders, Defunct, and the Buenos Aires Review. From 2009 to 2013 I served as editor-in-chief at The Iowa Review. I am also the founder of and senior editor Autumn Hill Books, recipient of NEA literature fellowships for translation in prose (2002) and poetry (2010), and again prose (2016) and a PEN/Heim award winner in 2016. I served as president of the American Literary Translators Association from 2013 to 2016. In 2022, I served as a juror for the National Book Awards in the translated literature category.
From 2018 to 2022, I have served as the co-principal investigator (with Betsi Grabe, in IU's Media School) on a $1M grant from the Public Affairs section of the U.S. Embassy in Ukraine, in partnership with the National University of Kyiv-Mohyla Academy, for creating new programming in strategic communications at that institution. I serve as chair of the board at Slavica Publishers, as well as co-chair on an NEH-funded project at the Center for Cultural Affairs in the O'Neill School of Public and Environmental Affairs, exploring the essential linkage between the humanities and cultural affairs.
Publications
"What Punk Rock Meant to Communist Yugoslavia," translated from the BCS of Miljenko Jergovic, https://www.nytimes.com/2017/09/18/opinion/punk-rock-communist-yugoslavia.html
"Who's It For: Toward a Rhetoric of Translation," in At Translation's Edge, edited by Natasa Durovicova, Rutgers University Press, 2019.
https://www.rutgersuniversitypress.org/at-translations-edge/9781978803336
"An Accidental Pilgrimage," in the book Inspired Journey: Travel Writers in Search of the Muse, ed. Brian Bouldrey (Madison, WI: The University of Wisconsin Press, 2016), pp.155-162.
"The Siege Starts Without Warning," translated from the Serbo-Croatian by Miljenko Jergovic, The New York Times
https://www.nytimes.com/2016/10/23/opinion/the-siege-starts-without-warning.html
Paperback edition of The Woman in the Window: Commerce, Consensual Fantasy, and the Quest for Masculine Virtue in the Russian Novel, Columbus, Ohio: The Ohio State University Press, 2016.
"The Oxymoron of Empathic Criticism"
"Translation and Proficiency Language Teaching"
"Translation and the Teaching of Literature"
"Pierre Menard's Alexander Blok"
"Eric Chevillard's Prehistoric Times"
The Woman in the Window: Commerce, Consensual Fantasy, and the Quest for Masculine Virtue in the Russian Novel
The Man Between: Michael Henry Heim and a Life in Translation