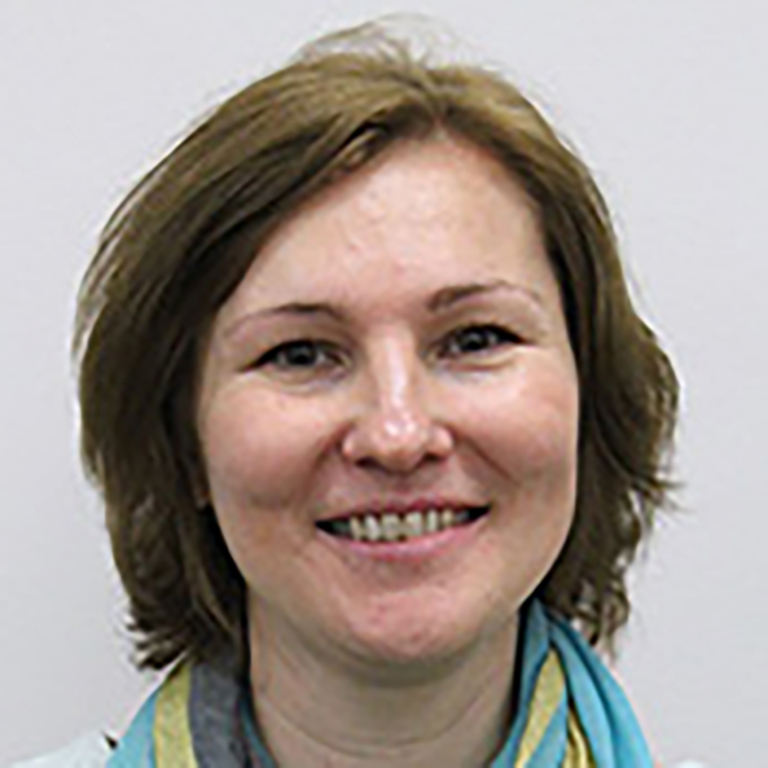 Svitlana Melnyk
Senior Lecturer, Slavic and East European Languages and Cultures
Education
Ph.D., Philology, , Kyiv National Taras Shevchenko University, 1996
Courses
Intermediate Ukrainian

Elementary Ukrainian

Intro to Ukrainian culture

Advanced Intermediate Russian

Business Russian

Russian for the Social Sciences
Research Interests
Sociolinguistics
Bilingualism and education
Linguistic minorities
Language policy and language planning
Project based learning
Current project: Language policy in Ukraine and its implementation in the sphere of education.
Publications
"Communicative relevance: Color references in bilingual and trilingual speakers," Pavlenko,A., Jarvis S., Melnyk S. and Sorokina A. in Bilingualism: Language and Cognition, 2016.
"Language policy management in the former Soviet sphere," Hogan-Brun, G. & Melnyk, S., in Spolsky B. (ed.) The Cambridge Handbook of Language Policy, 592-616, 2012.
Etnichne ta movne rozmaittia Ukrainy (Ethnic and linguistic diversity in Ukraine). Melnyk, S. and  Csernicsko, S., 2010. Uzhhorod: PoliPrint
"A tense and shifting balance: Bilingualism and education in Ukraine," Bilaniuk, L. & Melnyk, S. 2008. International Journal of Bilingual Education and Bilingualism, Volume 11, 340-372.