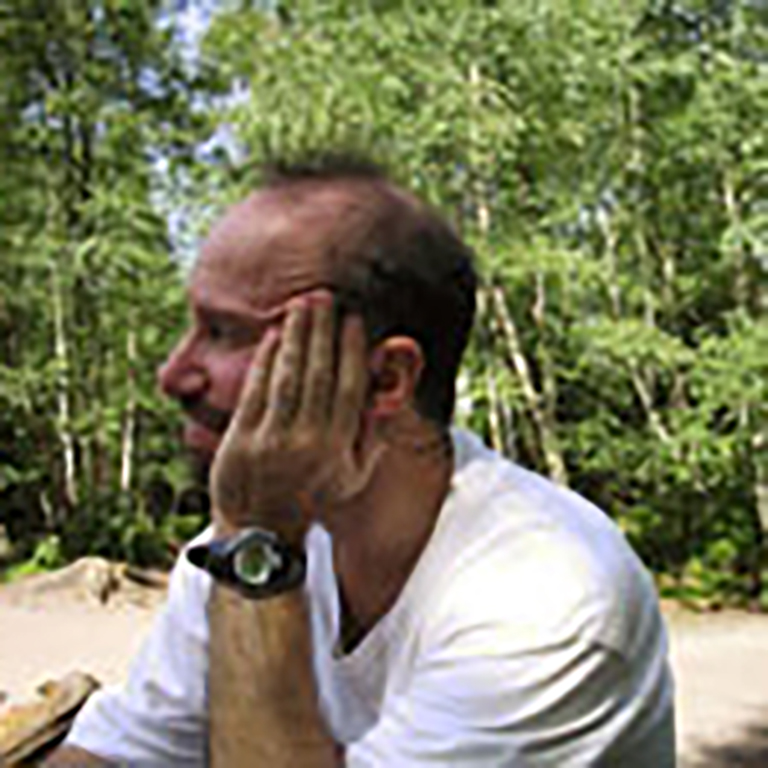 Steven L. Franks
Professor Emeritus
franks@indiana.edu

Office Hours
Education
Ph.D., Cornell University, 1985
Research Interests
Comparative Slavic morphosyntax; syntactic theory.
Dissertation: "Matrices and Indices: Some Problems in the Syntax of Case"
My major research interests lie in syntactic theory, focusing on issues broadly related to case and clitics. Much of my work compares grammatical patterns within the closely related Slavic family, in order to uncover the parameters that delimit the range of possible variation. This research is conducted within the context of generative grammar.
The fundamental goal of linguistics as a cognitive science is to discover the nature of knowledge of language. I believe that coming to "know a language" involves the internalization of a system of rules (a grammar), and that by studying the properties of grammars we can learn about the structure of the human language faculty. A grammatical analysis is a theory of mind, making specific empirical claims about abstract mental representations. Facts garnered through introspection into native linguistic knowledge can be analyzed into grammatical systems, and these systems can be studied for general organizational principles. Linguistic theory thus defines a research program for investigating the language faculty, and this methodology for seeking the principles that regulate grammars currently provides one of our best avenues into the workings of the human mind.
Publications
"A Bulgarian Solution to the Slavic Q Question?," 2018.
"Person Feature Geometry and Pronominal Clitic Ordering Preferences"
"PCC Violations and Their Resolutions" in Formal Approaches to Slavic Linguistics: The Urbana-Champaign Meeting, ed. by T. Ionin & J. MacDonald. https://slavic.indiana.edu/faculty/Franks/PCC%20violations.pdf
"Syntax and Spell-Out in Slavic" Slavica Publishers, 2017.
"Slavic Generative Syntax" in Journal of Slavic Linguistics 25.2: 199–239, 2017.
"Clitics are/become Minimal(ist)" in Formal Studies in Slovenian Syntax. In honor of Janez Orešnik, ed. by F. Marušič and R. Žaucer. John Benjamins, 91–27, 2016.
"Invariant –to in Bulgarian" in Studies in Accentology and Slavic Linguistics in Honor of Ronald F. Feldstein, with Catherine Rudin. Edited by M. Shrager et al. Slavica, 99–136, 2015. 
"Speculations on DP-structure: Macedonian versus Bulgarian" in Formal Approaches to Slavic Linguistics: The First Berkeley Meeting, ed. by M. Szajbel-Keck, R. Burns and D. Kavitskaya, 56–76, 2015.
"Cased PRO: From GB to Minimalism and Back Again" in New Insights into Slavic Linguistics, ed. by J. Witkoś and S. Jaworski. Peter Lang, 73–90, 2014.
"Agreement Strategies with Conjoined Subjects in Croatian" with Jana Willer-Gold, in New Insights into Slavic Linguistics, ed. by J. Witkoś & S. Jaworski. Peter Lang, 91–114, 2014.
"Multiattachment Syntax, 'Movement' effects, and Spell–Out" in Minimalism and Beyond: Radicalizing the Interfaces, ed. by P. Kosta, S. Franks, T. Radeva-Bork and L. Schürcks, Benjamins, 195–235, 2014.
"The Overgeneration Problem and the Case of Semipredicatives in Russian" in Advances in the Syntax of DPs. Structure, Agreement, and Case, ed. by A. Bondaruk, G. Dalmi and A. Grosu. Benjamins,13–59, 2014.
"Focusing on Irrealis Concessions" with Catherine Rudin, in Formal Approaches to Slavic Linguistics: The Hamilton Meeting, ed. by C. Chapman, O. Kit & I. Kučerová, 266–286.,2014.
"The Slovenian Orphan Accusative, Empty Pronouns and Noun Phrase Structure" in The Nominal Structure: Slavic and Beyond (Studies in Generative Grammar), ed. by L. Schürcks, A.Giannakidou and U. Etxeberria. Mouton de Gruyter, 129–182, 2014.
"Bulgarian NEGO SI is a Balkan Anaphor" in Linguistique balkanique 52:2/3, 3–28, 2013. 
"Binding and Morphology Revisited" in Current Issues in Slavic Linguistics, ed. by I. Kor Chahine. Benjamins, 25–42, 2013. 
"Orphans, Coordination, Doubling, Phases: On the Rise of DP in Slovenian" in Slovenski jezik – Slovene Linguistic Studies 9, 55–92, 2013. Available at KU ScholarWorks.
"Dynamic Spell–Out as Interface Optimization" in Formalization of Grammar in Slavic Languages, ed. by P. Kosta and L. Schürcks, 127–163, 2011.
"On the Mechanics of Spell–Out" in The Sound Patterns of Syntax, ed. by N. Erteschik-Shir & L. Rochman. Oxford University Press, 110–139, 2010.
Courses
Language and Thought
Comparative Slavic morphosyntax
Syntax
Advanced Syntax