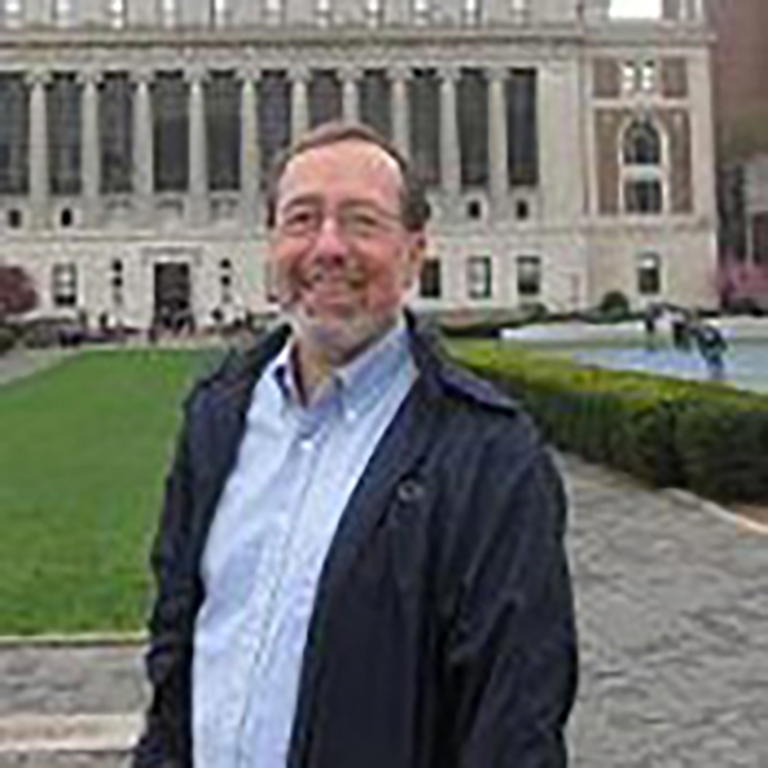 Andrew R. Durkin
Professor Emeritus
durkin@indiana.edu

Office Hours
Education
Ph.D., Columbia University, 1975
M.A., Columbia University, 1970
B.A., Boston College, 1966
Research Interests
Russian Fiction.
Current project(s): Works of Anton Chekhov; Joseph Conrad's Links to Russian Literature
Dissertation: "The Art of S. T. Aksakov."
Publications
Books
Sergei Aksakov and Russian Pastoral. New Brunswick, N.J.: Rutgers University Press, 1983.
Articles (recent and selected)
"Chekhov's Response to Dostoevskii: The Case of 'Ward Six,'' Slavic Review, Spring, 1981.
"Trifonov's 'Taking Stock': The Role of Chekhovian Subtext." SEEJ, 28:1.
"The Cherry Orchard in English: An Overview." Yearbook of General and Comparative Literature 33 (1984).
"The Technique of Chekhov's Fiction" (chapter), in T. Clyman, ed., A Chekhov Companion. Westport, Conn.: Greenwood Press, 1985.
"Pastoral and Anti-Pastoral in Chekhov." in Anton P. Cechov. Werk und Wirkung. ed. Rolf-Dieter Kluge (Opera Slavica. Neue Folge: Band 18) (Wiesbaden: Otto Harrasowitz, 1990). Teil II, pp. 675-687.
"Chehofu no chuuhen 'kettoo' ni okeru shinjukoo to dentoo" "(Hero and Tradition in Chekhov's Story 'The Duel'"), trans. T. Hara. Surabukenkyuusentaa kenkyuuhookokushiriizu No. 25., Slavic Research Center Research Report Series no. 250) 38-43.
"The Overthrow of Authority in Chekhov's 'My Life'" in Acta Slavica Iaponica VIII.
"Narrators and Frames in Chekhov's Little Trilogy," Indiana Slavic Studies VI (1990).
"Allusion and Dialogue in Chekhov's 'The Duel'" in Robert Louis Jackson, ed., Reading Chekhov's Text. Evanston, Illinois: Northwestern University Press, 1993.
"Cechov's Art in Cechov's 'Art,'" in R.-D. Kluge and V. B. Kataev, eds., Anton P. Cechov: Philosophie und Religion in Leben und Werk, Proceedings of the Second International Chekhov Symposium in Badenweiler. Munich: Otto Sagner, 575-579, 1997.
"Chekhov and the Journals of His Time." Chapter in Deborah A. Martinsen, ed., Literary Journals in Imperial Russia. Cambridge University Press, 228-245, 1997.
"Henry James's Response to Pushkin: Pikovaia dama and 'The Aspern Papers'" in Robert A. Maguire et al., eds., American Contributions to the XII International Congress of Slavists. Bloomington, IN: Slavica, 1998. pp. 52-61.
"Pushkin among the Edwardians: Revision and Renewal of Cultural Memory in James and Conrad" in Genres as Repositories of Cultural Memory, ed. H. van Gorp and U. Musarra-Schroeder (vol. V of Proceedings of the Xvth Congress of the International Comparative Literature Association). Amsterdam-Atlanta: Rodopi, 67-76, 2000.
"Chekhov and the Peredvizhniki: the Evidence of 'Art,'" Depictions: Slavic Studies in the Narrative and Visual Arts in Honor of William E. Harkins, Douglas M. Greenfield, ed. Ardis, 24-32, 2000.
"Sorry, Wrong Number (on Chekhov and the telephone)," Letter to the Editor, New York Times Book Review, Nov. 26, 2000.
"A Guide to the Guides: Writing on Birds in Nineteen-Century Russia." Volume on writing on nature in Russia, edited by Rachel May (Macalester College) (under consideration).
Entry on S. T. Aksakov, Encyclopedia of Life Writing, Margaretta Jolly, ed. Chicago and London: Fitzroy and Dearborn, 2001.
Foreword to Marina Kanevskaya, The Cruel Critic: N. K. Mikhailovsky's Rejection of Dostoevsky. Mellen Press, 2001.
"Close Reading and Closed Reading: Chekhov's ASupruga," in Indiana Slavic Studies (Festschrift for Vadim Liapunov). 2003.
"Pushkin and Joseph Conrad: From the Povesti Belkina to the Limits of Parody," in Robert A. Maguire et al., eds., American Contributions to the XII International Congress of Slavists. Bloomington, IN: Slavica 2003.
"Transgression and Sakhalin: Dostoevskian Subtext in Chekhov's Murder In Siberia and the Russian Far East in the 21st Century: Chekhov and Sakhalin., ed. T. Mochizuki (Slavic Eurasian Studies, No. 6-2). (Sapporo, Japan: Slavic Research Center, Hokkaido University, 33-54.2005).
"Hunters Off the Beaten Track: The Dismantling of Pastoral Myth in Chekhov and Crane," in J. deSherbinin and M. Finke, eds. Chekhov the Immigrant: Translating a Cultural Icon. Slavica. (forthcoming).