The department is sad to announce the death of former Slavic Ph.D. William Hopkins, who passed away in Washington D.C. on December 29, 2022. A native of Storm Lake, Iowa, Dr. Hopkins obtained his Ph.D. at Indiana University in 1977 and went on to work at the U.S. Embassy in Moscow, Russia.
You may find his obituary notice here.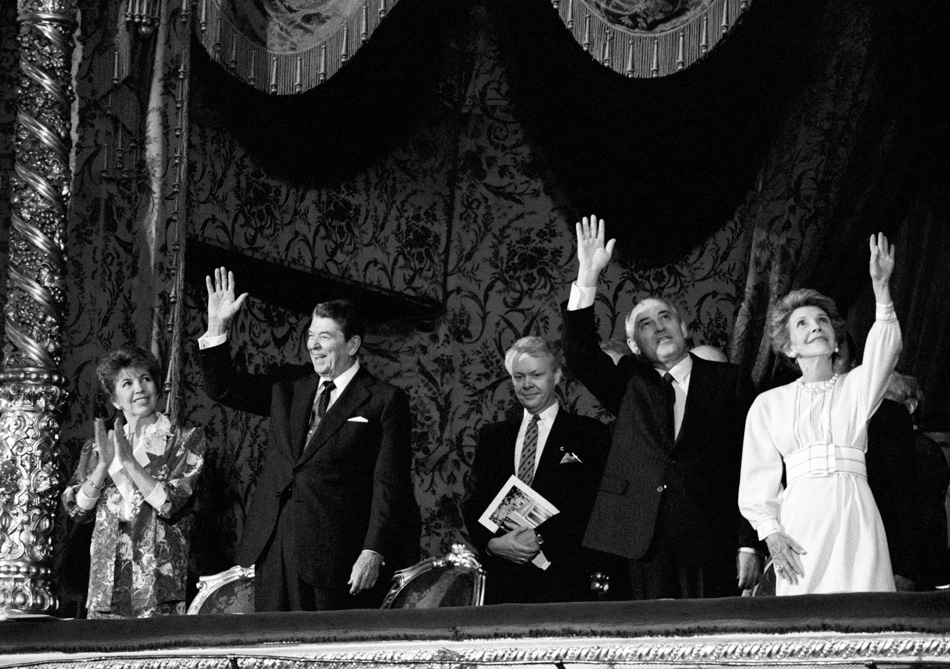 Dr. William Hopkins pictured standing between former U.S. President Ronald Reagan and former leader of the Soviet Union Mikhail Gorbachev.